Reading Time:
3
minutes
Say hello to the easy Raspberry Ginger Refresher Mocktail, a non-alcoholic delight that is perfect for any occasion. With its blend of sweet, tangy, and aromatic flavors, this refreshing mocktail will impress your guests and secretly help them with their gut health.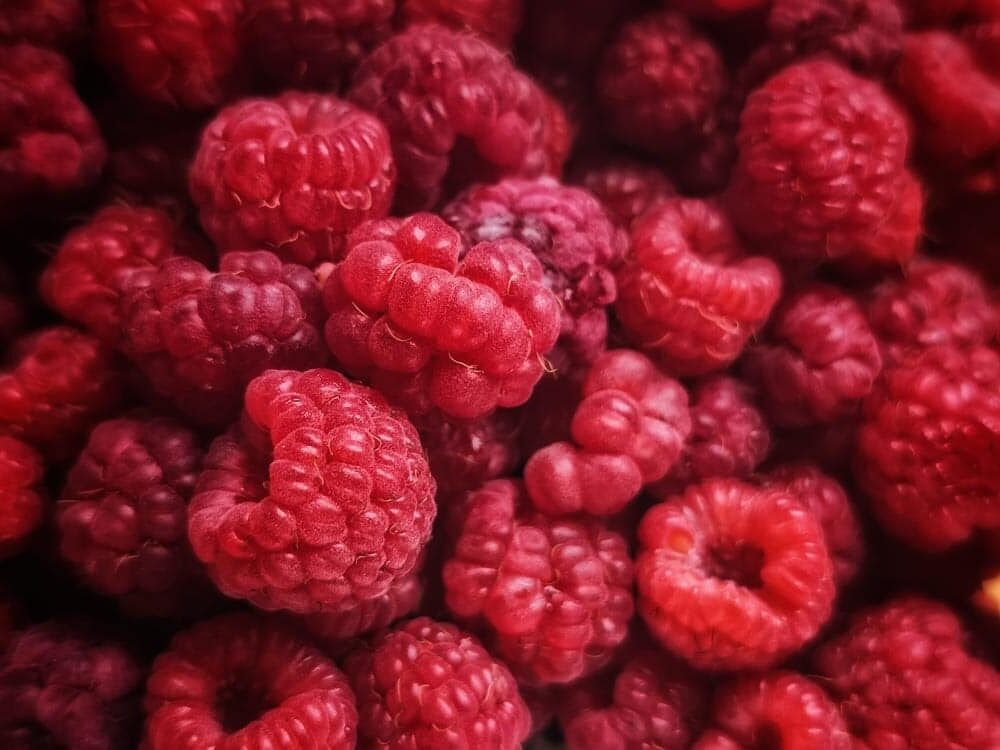 Gut-Friendly Ingredients
½ cup fresh raspberries (or any berry!), plus more for garnish
12 oz. ginger beer*
Juice of 1 lime
Fresh mint leaves, for garnish
*No sugar: substitute sparkling water and grate small amount of ginger to muddle with the raspberries.
Raspberries:
Deliciously tart and sweet, they're delicate and sophisticated. Raspberries provide potassium, which is essential to heart function, and proven to lower blood pressure. The omega-3 fatty acids in raspberries can help prevent stroke and heart disease. They also contain a mineral called manganese, which is necessary for healthy bones and skin and helps regulate blood sugar.
Berries are prebiotic-rich foods, meaning they are fiber-rich foods that provide fuel to the bacteria in the gut.
Ginger Beer:
Eating ginger encourages faster digestion by activating digestive enzymes in the gut, which helps optimally break down food and promote healthy digestion so food doesn't linger as long in the gut.
The process of making Ginger beer involves fermentation. And it produces probiotics that are beneficial to the body, specifically the digestive system.
Be sure to look for sugar content. There are low-sugar options out there!
Lime:
Limes are acidic, and they help saliva break down food for better digestion. Additionally, flavonoids in limes stimulate the secretion of digestive juices. A bonus is they can help regulate blood sugars.
Mint:
Mint is perhaps most popularly known as a home remedy for digestive problems. Mint calms the stomach muscles and improves bile flow, which the body uses to digest fats. As a result, food passes through the stomach more quickly.
Preparation Steps
Begin by muddling the raspberries in a small pitcher or by dividing them evenly between two glasses. This will release the raspberry juice, which adds the perfect punch of flavor to your mocktail. Feel free to experiment with different berries to create your own unique blend!
Next, pour the ginger beer into the pitcher or glasses, making sure to choose a low-sugar option or adding sparkling water and a small grated amount of ginger for a gut-friendly alternative. The combination of raspberry juice and ginger beer perfectly balances sweet and zesty flavors.
Squeeze the juice from one fresh lime into the mixture, adding a tangy twist to your concoction. Carefully stir everything to make sure the flavors are well combined.
Finally, garnish your masterpieces with fresh mint leaves and additional raspberries. The [mint] adds a refreshing pop of color and an extra layer of flavor that perfectly complements the raspberry and ginger.
Serving Suggestions & Pairings
This recipe yields 2 servings, so feel free to double or triple the ingredients for a larger gathering. Enjoy your Raspberry Ginger Mocktail alongside a protein-forward meal like chicken skewers or a crisp green salad topped with steak for optimal blood sugar regulation and health.
The Refreshing Raspberry Ginger Mocktail is truly the ultimate spring sipper, offering a winning combination of fruity flavors and effervescent bubbles to dazzle your taste buds. This easy-to-make, gut-friendly beverage is perfect for elevating backyard gatherings with a touch of sophistication. Cheers!